Creating Smiles And Lives of Ventura Community!
A Specialist, Patient Obsessed And He Plans to Keep it That Way!
Dr. Saj Jivraj is one of the top prosthodontists in Ventura County, whose education and training sets him above and beyond your average dentist. Dr. Jivraj has over 2 decades of experience in the field of dentistry and prosthodontics and is considered one of the leading prosthodontists in the country. He was voted "Best in USA" in 2008 by his peers.
A few highlights showing why Dr. Jivraj is a Top Dentist in Ventura, CA:
A Specialist in the art of treating damaged and missing teeth.
Revision Specialist for Recreating Best Smiles.
Voted "Best of USA" by his peers.
Leading Provider of Implants.
Teaches Dentists at All-on-4® Seminars Worldwide.
Over 20 years of experience, 1000+ smile redesigns.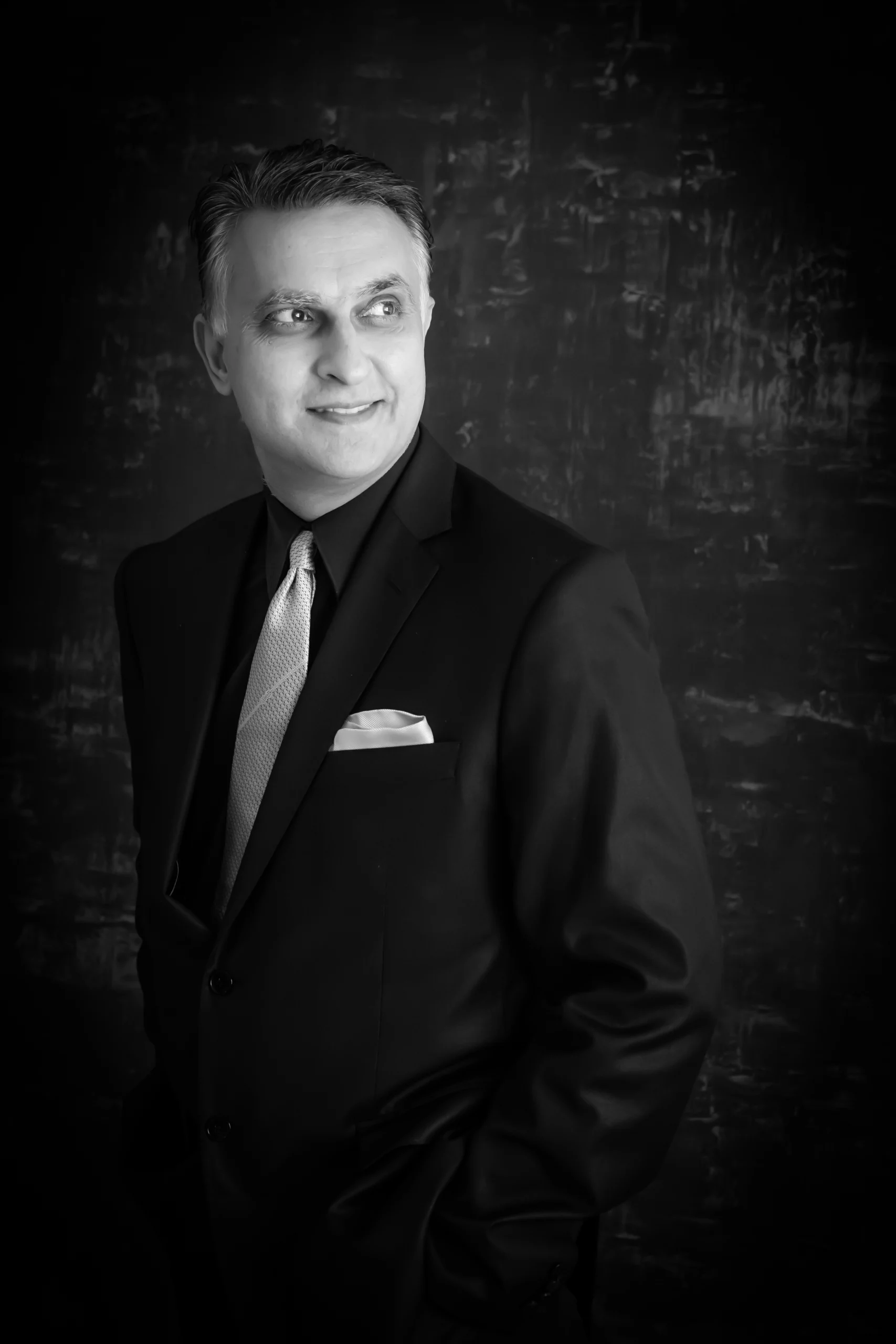 A Firm Believer in Continuing Education Has Led Your California Dentist to Years of Advanced Training:
Dental degree from the University of Manchester
Accepted into the World-Renowned Herman Ostrow School of Dentistry at USC
He is on the Editorial Board of the Journal of Esthetic and Restorative Dentistry.
He is the Ad Hoc Reviewer for the Journal of Prosthetic Dentistry.
He is Associate Clinical Editor for Dental Teamwork magazine.
He co-wrote the textbook "Treatment Planning in Implant Dentistry," which is published by the British Dental Association.
Affiliated with AllON4DOCTORS.COM
American College of Prosthodontists
Academy of Osseointegration
American Dental Association
California Dental Association
Dr. Jivraj also holds faculty positions as an Associate Clinical Professor at the USC School of Dentistry.
Clinical teacher at the Eastman Dental Institute in London and is on the Board of Directors for the British Academy of Restorative Dentistry.
Dr. Jivraj Has Placed and Restored Thousands of Teeth Thanks to His Specialist Training:
Dr. Jivraj has been restoring and placing implants for over 20 years.
World Renowned Mentor For All-On-4® Dental Implants.
Qualified in Noble Biocare Surgical Implantology.
Revision Specialist for Recreating Best Smiles.
Featured On Fox 11 for his AO4+ Smile Solution.
Creating Smiles And Lives of Ventura Community.
Has Pioneered Technology Used By Dentists Across USA.
DR. JIVRAJ DISCUSSES DENTAL IMPLANTS DELIVERED IN A SINGLE DAY ON FOX 11
Dentures Are Officially A Thing of The Past. With Revolutionary Techniques, Dr. Jivraj Is Able To Deliver a Full Arch of Permanent Teeth, All In a Single Day.
HOW CAN DR. JIVRAJ HELP WITH YOUR SMILE?
Let's Talk About What You Want For Your Smile And Overall Health.
COMPLIMENTARY CONSULTATION WITH DR JIVRAJ
If you are looking for Affordable Dental Implants, Implant Supported Permanent Teeth, Teeth In A Day, All-on-4® Dental Implants, Snap On Smile, Dental Implants For Dentures, Smile Makeover In A Day – Dr. Jivraj From Anacapa Dental Art Institute, located Conveniently in the Oxnard, Ventura County, CA emerges as a right choice for all your Cosmetic Dentistry needs. Our Dental Office at Oxnard, CA is Accessible to Everyone in Ventura, Woodland Hills, Camarillo, Oxnard, Calabasas, Thousand Oaks, Simi Valley, Hidden Hills, Lost Hills, Agoura Hills, Malibu. Dr. Jivraj – A California's Top Cosmetic Dentist and Dental Implant Specialist Has Patients All The Way From Los Angeles to Santa Barbara.
Spaces Limited Due to Dr J's Teaching Schedule
Call Now to Reserve a Space!
Anacapa Dental Art Institute
2821 North Ventura Road, Bldg H
Oxnard, CA 93036
---
CALL US!
(805) 988-3320
Monday          -          8:00am - 6:30pm
Tuesday         -          8:00am - 6:30pm
Wednesday   -          8:00am - 6:30pm
Thursday       -          8:00am - 6:30pm
Friday             -          8:00am - 6:30pm
Saturday        -          8:00am - 1:00pm